Rwanda

The Clarkes are returning to Rwanda!!!!
We plan to head back to beautiful Rwanda on the 29th of February 2016, and we are currently looking for team members to join us on this exciting experience.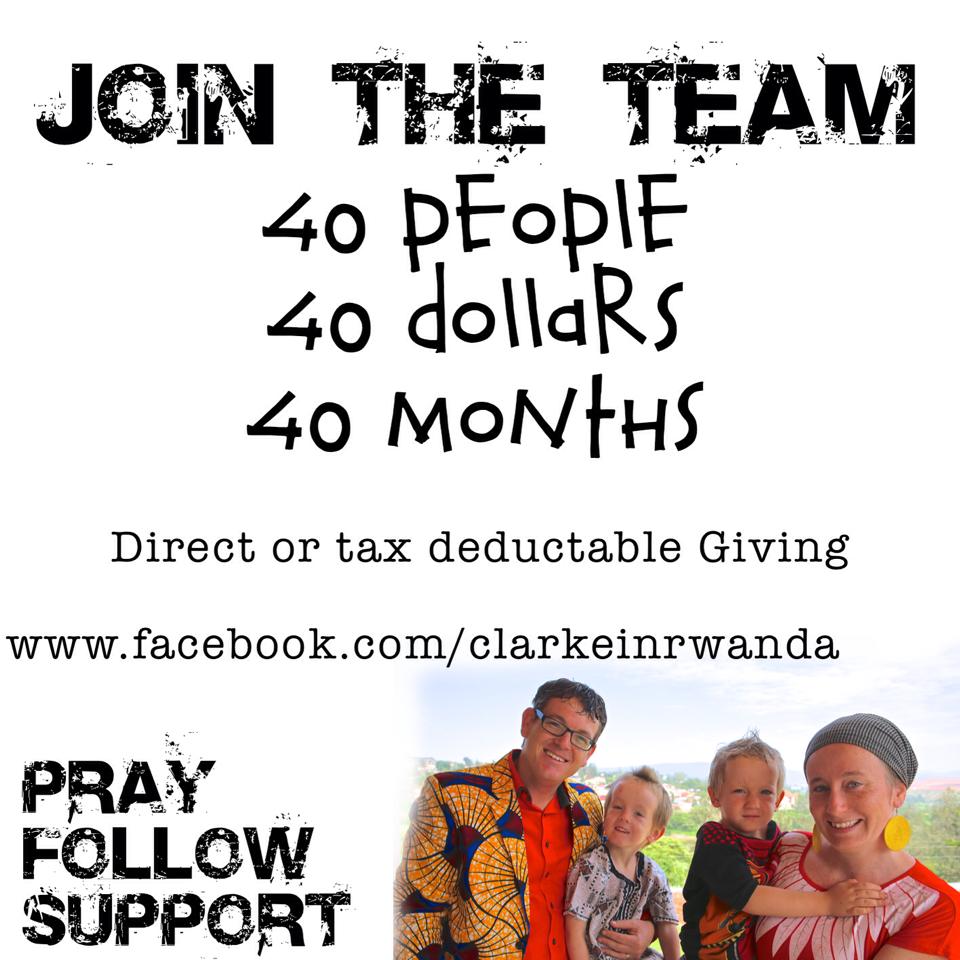 How to join our team?
Pray
Please pray for us and you and see if you want to board this adventure with us, knowing God this will test us all in areas of faith, patience, obedience and trust
Learn
Please take some time to learn about Rwanda as well as AEE Rwanda to see what has inspired us to go to the heart of Africa to help
Follow
Check back into this page regularly as well as following our Facebook page for more about this team journey.
Also check out our personnel Facebook and Instagram feeds
Support
please contact us to know how you can support us, both financially and with specific prayer requirements.
Here is an update on the fundraisings on the 8th of November